Swazy Styles signs with Simply the Best Public Relations as PR Firm of Record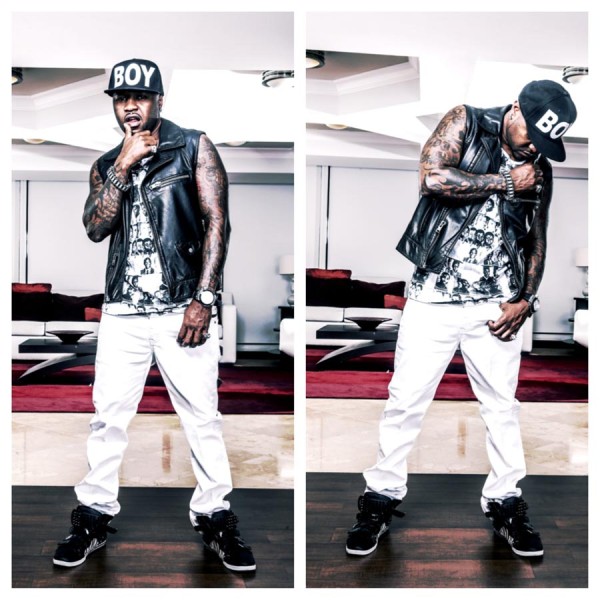 "BOCA RATON, FLA., FEB. "
24.02.14 | 13:31 Uhr | 40 mal gelesen
Hip Hop Star, Swazy Styles, Best Known for his Hit "Birthday Suit," Signs Simply the Best Public Relations as PR Firm of Record
BOCA RATON, Fla., Feb. 24, 2014 /PRNewswire/ — Swazy Styles, hip hop star extraordinaire, clothing designer and music producer  (www.swazystyles.com), announced today that he has retained Simply the Best PR (www.simplythebestpr.com) as his PR firm of record. Swazy gained a rapid rise to fame with his hit "Birthday Suit" featuring superstar Lil Jon that was consistently featured on urban stations throughout the country as a top hit.Styles is managed by Kelly Voice (www.kellyvoice.com) who brought Mr. Styles to Simply the Best PR. Ms. Voice, a 20 year veteran in the entertainment and event industry, specializes in artist and DJ management, event planning and production.
Based in Miami, Swazy is well known in top hip hop markets like Philadelphia, Chicago, Atlanta, Orlando and Los Angeles. He has performed all over the U.S. and has been featured with world-renowned artists such as Pitbull, Flo Rida, LMFAO, Rick Ross, Jason Derulo, and others.
Swazy's clothing line, Triple Relations Apparel, launching this spring, features original t-shirts, snapbacks and high fashion.
Swazy's label, Triple Record Records, was introduced in 2011 and has recently signed four new, up and coming artists that are very influential in the South Florida.
According to Kim Morgan, President of Simply the Best PR, "Our team will aggressively promote Swazy and all his brands by booking radio interviews on the top urban stations, public appearances, club gigs, concerts, editorial coverage in print, online and through social media. We will also book Swazy as a guest on the top entertainment and style programs on national and cable outlets. In today's media market, there are endless ways to promote a talent the likes of Swazy Styles."
Simply the Best PR will be managing a variety of Swazy Styles social media accounts including Twitter, Instagram and Facebook and utilizing them for tour and brand promotion.
Through these different strategies Simply the Best PR will bring Swazy's clothing brand, recording studio and most importantly his original hits in the forefront of the hip hop scene.
For further information, interview requests with Swazy, high res images and more, contact:
Kim MorganSimply the Best PR kim@simplythebestpr.com (561) 210-4411
SOURCE Simply the Best PR