---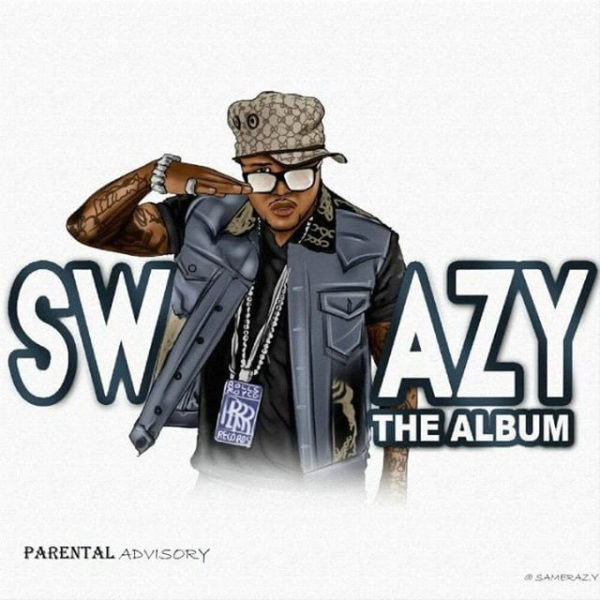 Miami-based rap star Swazy Styles premieres his Lead single, "Rags 2 Bags", off his upcoming debut album Swazy due out July 1st. For the album production, Swazy has teamed up with Cash Money Records Producer  D Roc for a majority of the instrumentals including "Rags 2 Bags." Stream the single on Soundcloud and download on iTunes and all media outlets on 6/27/17 below:
DJ Drops & Service Pack Requests:
TripleRRECORDSmia@Gmail.com
[no solicitation]
About Swazy Styles:
Born in Bronx, NY and raised in Broward County, Florida, Swazy Styles has a bit of east coast influence complimented by the dominating style of the south, which gives him the diversity needed to add fuel to his fire. Being influenced by two separate cultures can be beneficial and Swazy Styles will reap those benefits.
Swazy Styles, born David J. Smith, discovered his lyrical talents after he began participating in freestyle battles on the block in New York. It's a known fact that many stars were discovered that way in hip hop, as freestyle battles on the blocks of New York are legendary. Those scenes are where aspiring rappers find their artistry, and the same went for Swazy.
As he grew as a rapper, he began to develop his individual style and incorporated his character into his lyrics. His delivery was animated, while still lyrical. Swazy outwitted many of the rappers he battled and people began to take notice. Once he realized that he had true potential, he started taking rapping seriously and created a home-based studio. He, along with a few of his childhood friends came together and formed a group called Amped Up. The group began booking shows and becoming highly requested, 6 years later, Swazy decided it was time to go solo.
Swazy Styles continued to pursue his career in music after leaving New York and relocating to Florida. He created a buzz for himself and caught the attention of an independent label based out of Miami named VIP Music. The label then signed him, and has assisted in developing Swazy as an artist, and in capturing the attention of others in the area. Now having a foundation, and being inspired by the greats of our time, Swazy has set himself up in a good place to take off.
During his continuous growth in his lyricism, Swazy has taken real life situations and applied them to his music, making him a force to be reckoned with in addition to his other many compliments. His goal is to take the Swazy Styles brand and music and bless the world. With the passion, diversity, and display of reality Swazy delivers in his music, its only a matter of time before this rising star solidifies his position in hip hop.
sw
---
---